Cosentino has 7 production factories, 12 natural stone quarries and 13 processing centres around the world.
he multinational has 7 production factories (6 in Almería (Spain) and 1 in Brazil); 15 kitchen worktop and bathroom surface processing centres (12 in the USA and 1 in Germany); 1 intelligent logistics platform (in Spain); 2 distribution hubs in the USA and over 90 Cosentino Centers around the world.
The Group currently employs 3,450 people worldwide, of which 1,750 work in Spain.
Spain. Industrial Park and headquarters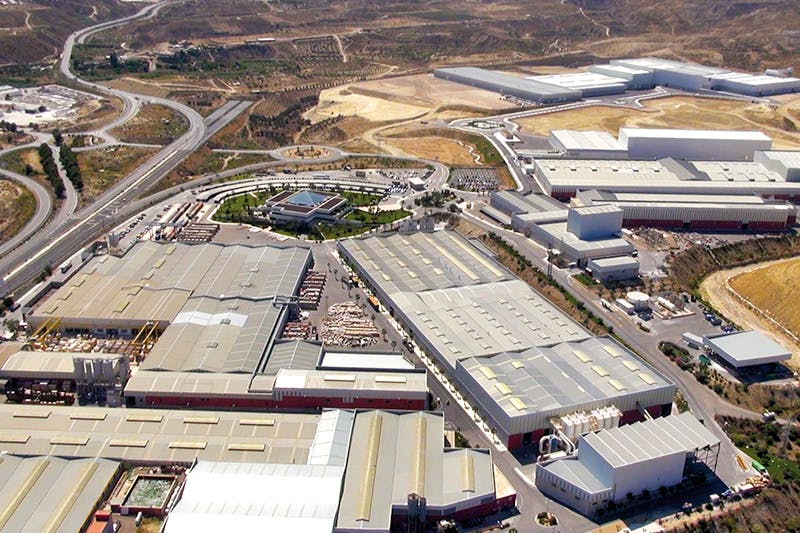 With a total surface area of close to one million square metres, the Cosentino Group industrial park is the production, administrative and logistical heart from where the Group controls and oversees its worldwide distribution system.
The park houses, in addition to the company's headquarters, all of the Group's main production centres: the three factories that manufacture Silestone® and Eco by Cosentino®, the Cosentino marble factory, a modern facility manufacturing worktops, and a plant devoted to the production of special materials and the creation of millions of actual samples. In addition, this industrial park in Almeria is home to the new factory that produces Dekton® by Cosentino, and a one-of-a-kind, intelligent and fully automated logistics platform.
Brazil. Granite processing factory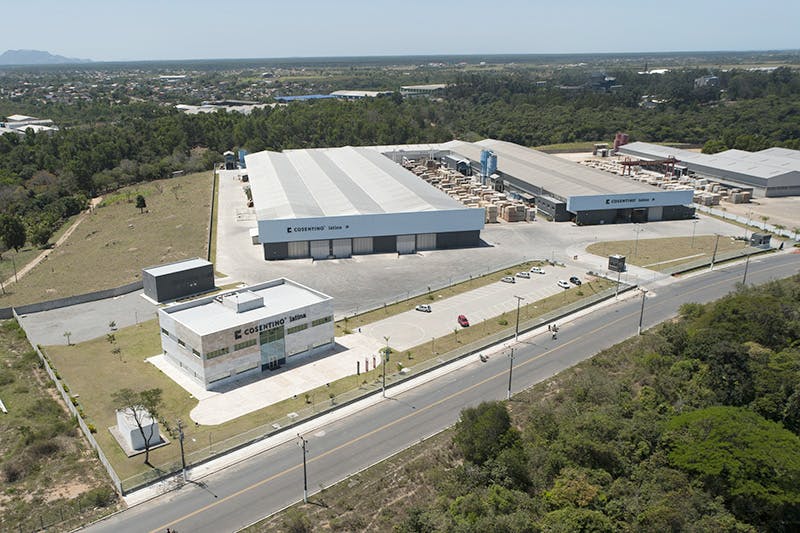 The only factory the Group has outside of its industrial park in Almeria (Spain) is its granite-processing factory in Brazil. Cosentino Latina, the Group's subsidiary based in the city of Vitoria, operates one of the largest granite factories in Brazil, featuring cutting-edge equipment and pioneering technological and environmental processes.
The factory, which processes granite with the exclusive Sensa by Cosentino® anti-stain treatment, covers more than 45,000m2, of which almost 20,000m2 consists of industrial buildings.
Cosentino Latina has become one of the country's leading exporters of granite and is responsible for the worldwide distribution of this material, in particular to the United States, where the Sensa by Cosentino® brand is extremely popular.