Styrken
af et stort team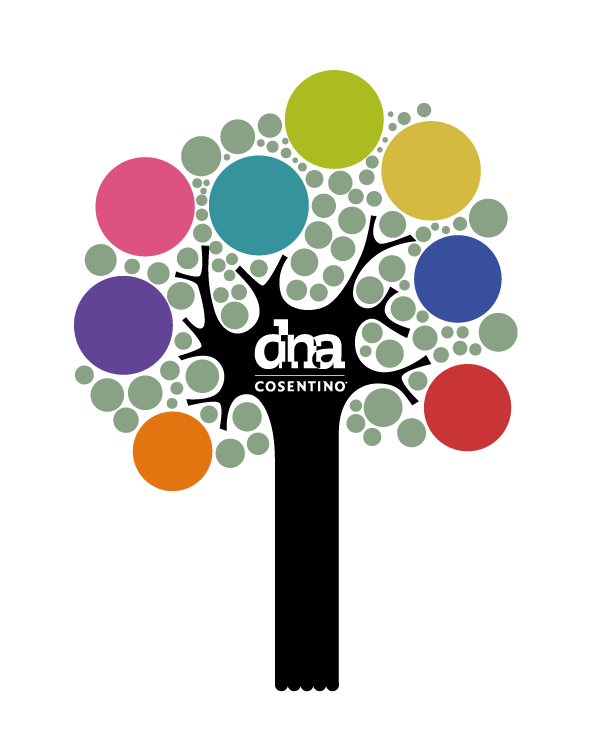 Self-Demanding
Setting one's own goals with determination and ambition, without settling for the required result yet seeking to exceed expectations.
Inspiring Action
Transmitting enthusiasm and a positive attitude; influencing others to obtain the highest capacity; and motivating the team to accomplish objectives.
Client Partner
Knowing and understanding the contribution of one's work to achieve client satisfaction (external and internal) and focussing one's activity on their needs.
Teambuilding
Achieving common objectives by aligning one's contributions with the global objectives; actively promoting collaboration by eliminating barriers between all tasks and members of Cosentino; creating a single team within the organisation.
Reliability
Carrying out one's work with rigour and integrity in order to achieve the set goals, and persevering in the face of obstacles or difficulties.
Innovation
Acting in a proactive way to seek and implement creative ideas and solutions, identifying and generating opportunities in different areas.
Passion for change
Easily adapting to new or changing situations, whether planned or unexpected, and questioning the established order from a constructive standpoint in order to propose and execute actions that will bring progress.
Global vision
Understanding the organisation's strategy and focussing one's actions on achieving Cosentino's objectives, knowing and evaluating at all times the impact of one's actions on processes and on people.
PROGRAMME FOR THE DEVELOPMENT OF YOUNG PEOPLE