Cosentino Group is a global, Spanish, family-owned company that produces and distributes high value innovative surfaces for the world of design and architecture.
As a leading company, it innovates and anticipates, together with its clients and partners, solutions that offer design and value, and inspire the life of many people. This goal is made possible by pioneering leading brands in their respective segments such as Silestone®, Dekton® and Sensa by Cosentino® – all technologically advanced surfaces for creating spaces and unique designs for the home and public areas.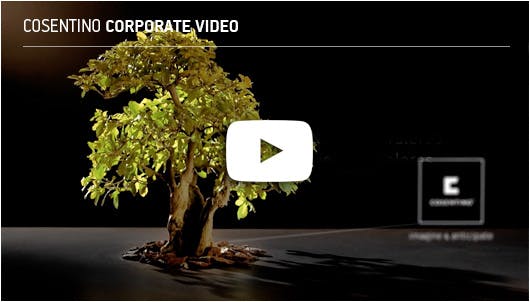 Cosentino, a company that is always growing
The Group has based its development on international expansion, an innovative research and development programme, respect for the environment and sustainability, its ongoing corporate commitment to society and the local communities where it operates, training, equality, and job security.
Cosentino Group currently distributes its products and brands to more than 80 countries, directly controlling and managing its facilities in over 20 countries from its headquarters in Almería, (Spain), and owns more than 20 of these facilities.
The multinational has 7 factories (6 in Almería (Spain) and 1 in Brazil); 15 kitchen and bathroom surface production centres (14 in the USA and 1 in Almería); 1 intelligent logistics centre (in Spain); 2 distribution hubs in the USA, and over 90 Cosentino Centres around the world. 90% of the Group's turnover is generated by its international markets.
VISION
To be the global leader in the surfaces market via our brands, offering innovative architectural solutions that provide design, value and inspiration to our clients' lives.
MISION
To be a leading company that, together with our clients, responsibly imagines and anticipates high value, innovative surfaces for the world of architecture
and design.
UNITED
Cosentino is ONE: a company, a project, a family that continues to share the same mission, vision, key goals and values.
COMMITTED
To quality, safety, the environment, society, enthusiasm, seriousness, and personal effort.
ACCESSIBLE
To clients, collaborators, suppliers, and the public.
ENTREPRENEURS: INNOVATORS AND PIONEERS
We have a dream that is rooted in a family and that extends to a province, a region, a country, and a global world.
SELF-DEMANDING
We are committed to continuous improvement and innovation. We want to excel and continue to grow. We search for added value. We stand tall and persevere to reach our goals and to continue growing.
SENSITIVE
We admire and recognise the work done by the best people. We listen: we encourage dialogue with our colleagues, workmates, clients, suppliers, markets, etc. We adapt to the characteristics of each market in order to grow. We are able to react to new requirements.
INTERNATIONAL
We want to be present all over the world.
HUMBLE
Everything we do must be guided by a sense of humility, avoiding conceit and vanity.
GUIDED BY EQUALITY
All our actions are based on principles of equality among our colleagues and equal opportunities are offered to both men and women.
FLEXIBLE IN THE FACE OF CHANGE
As new challenges come along we adapt to new situations, different cultures and civilisations, always seeking to continuously improve our processes.