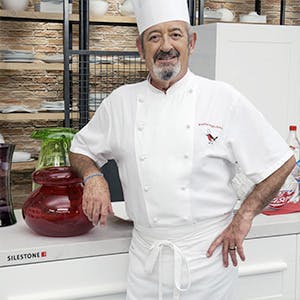 KARLOS ARGUIÑANO
Spain's most popular and charismatic chef
Uses Silestone® on the TV programme 'Karlos Arguiñano en tu cocina' ('Karlos Arguiñano in Your Kitchen'). The colour chosen for Arguiñano's worktops was Lagoon from the Silestone® Nebula range. The show also features an elegant Integrity® sink in the same colour.
Cosentino Danmark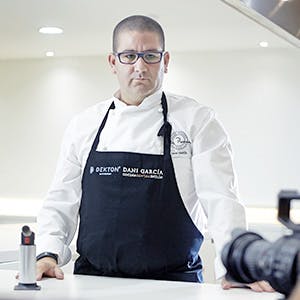 DANI GARCIA
Winner of the 'Best Young Chef in Europe' Award
This chef from Málaga chose Dekton® by Cosentino for his new kitchen in Marbella. Thanks to the pure white of Zenith Dekton® by Cosentino, the kitchen illuminates the dining area of the restaurant. The white contrasts perfectly with the dark colour of the industrial style Dekton® flooring in the colour Keranium.
Cosentino Danmark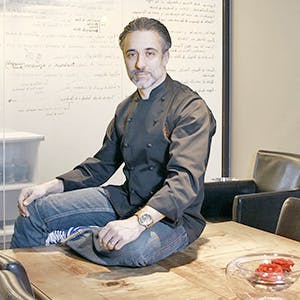 SERGI AROLA
One of Spain's most famous chefs
Arola chose Silestone® for Gastro, his two-Michelin-starred restaurant in Madrid.
Cosentino Danmark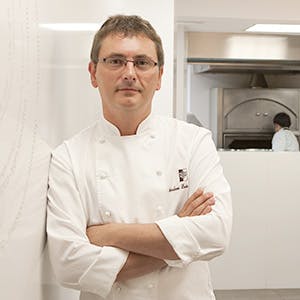 ANDONI LUIS ADURIZ
Owner of the restaurant Mugaritz
His two-Michelin-starred restaurant is considered to be one of the five best in the world. In June 2010, after being closed for three months, Mugaritz reopened with a spectacular Silestone® kitchen with worktops and walls in Silestone® Blanco Zeus.
Cosentino Danmark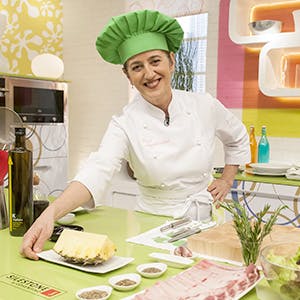 EVA ARGUIÑANO
Chef and TV presenter
At the start of her programme 'Hoy cocinas tú' ('You're Cooking Today'), the worktops of the set's kitchen are in Silestone®.
Cosentino Danmark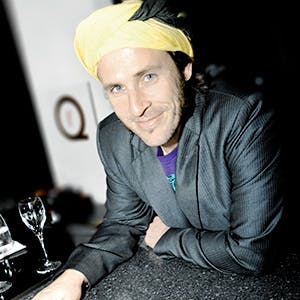 CHAKALL
Famous Argentinian chef
A regular contributor to Cosentino, in particular on an international level, he participates in different fairs and events with his famous cooking exhibitions that combine good cooking, humour and music. In Portugal, Chakall starred in various cooking shows on different TV channels. He currently has his own show called 'Chakall com uma pitada de...' ('Chakall with a pinch of...') on the channel SIC Mulher.
Cosentino Danmark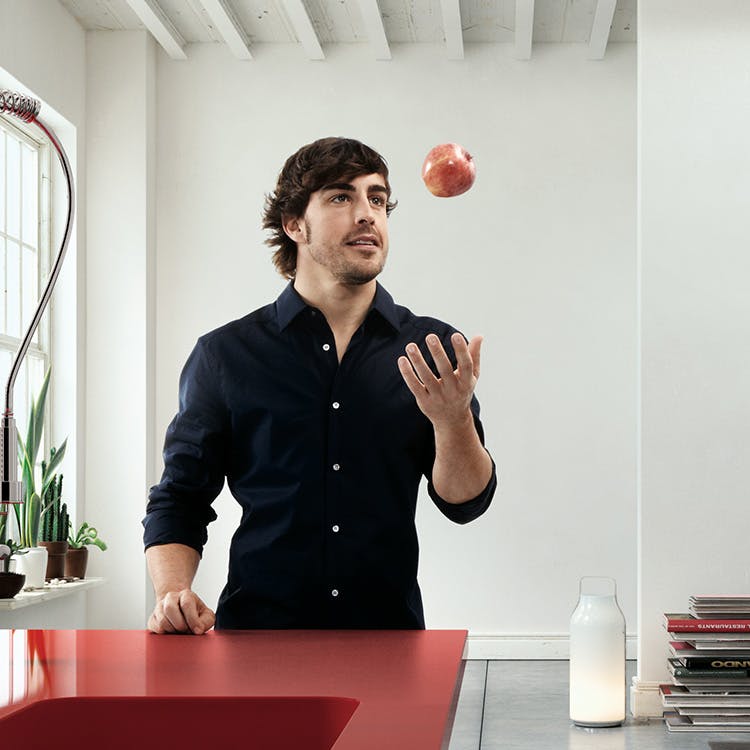 FERNANDO ALONSO
Two-time Formula 1 Champion
Fernando Alonso and Silestone® joined forces in 2008 thanks to a collaboration agreement whereby the Spanish brand became the sportsman's personal sponsor. During the four years of the sponsorship, Fernando Alonso participated in various promotional Silestone® events around the world. In 2011 he became the face of this Spanish firm's advertising campaign.
In October 2008, and as a result of this sponsorship, Silestone® launched the 'Platinum by Fernando Alonso' series, made up of four metallic colours inspired by the demanding world of Formula 1.
Cosentino Danmark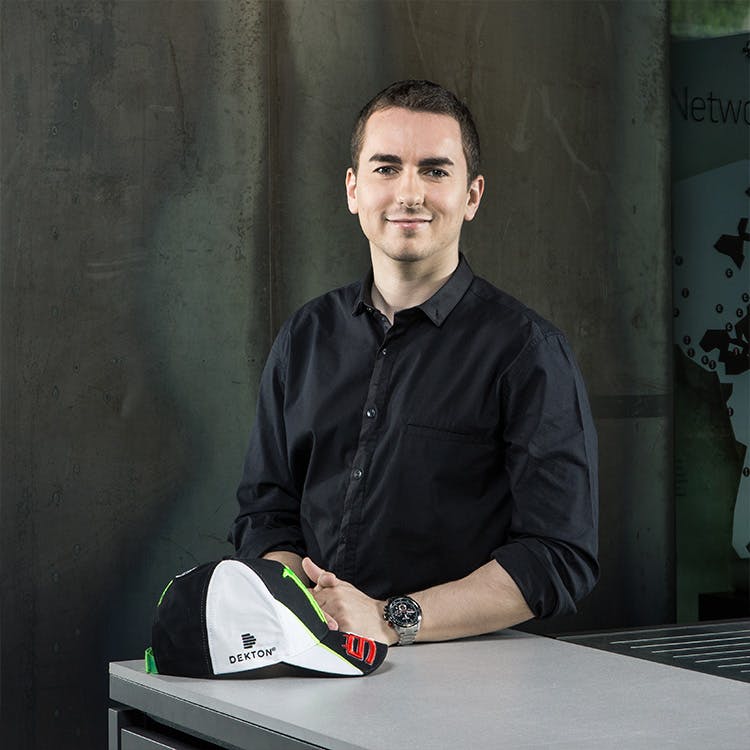 JORGE LORENZO
Four-time world motorcycling champion
Dekton® by Cosentino, Cosentino Group's new, ultra-compact surface, is the main sponsor of four-time world motorcycling champion, Jorge Lorenzo, for the 2013-2014 MotoGP World Championship. Jorge Lorenzo sports the Dekton® logo on his official cap and is involved in various worldwide, promotional events organised by Cosentino Group.
Previously, Silestone® by Cosentino was a personal sponsor of the motorcycle racer from the 2011 Motorcycle Grand Prix of Catalonia until the 2012-2013 MotoGP season.
Cosentino Danmark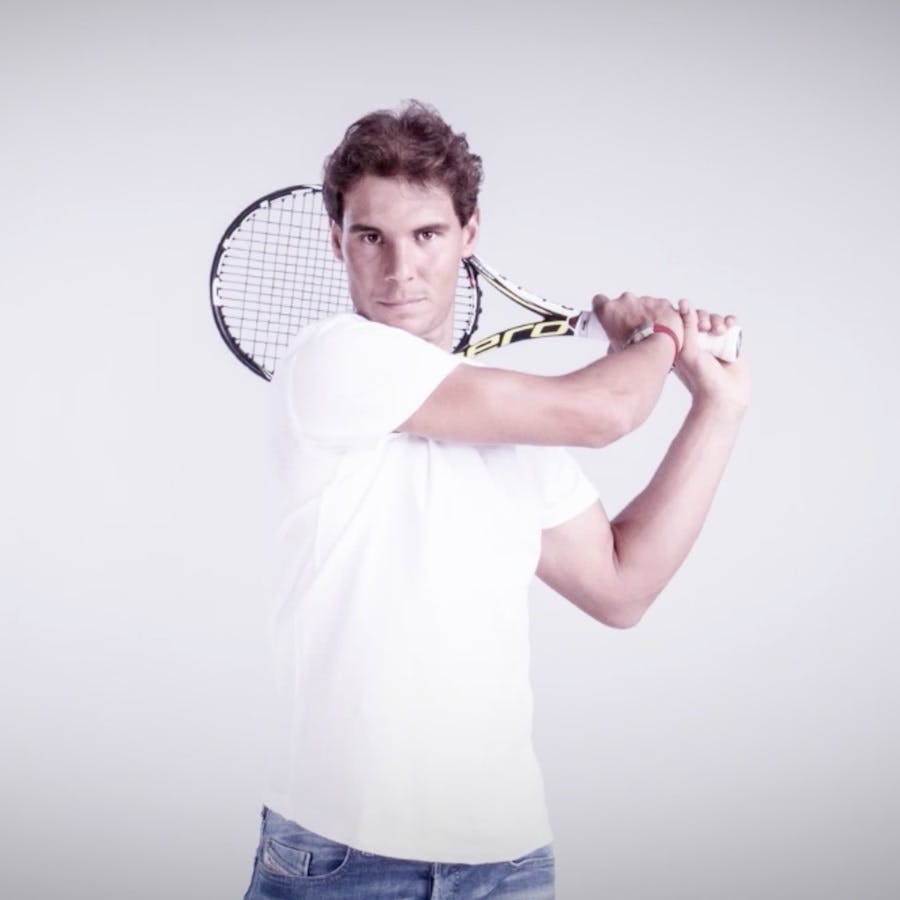 RAFA NADAL
Holder of 14 Grand Slam titles
Cosentino has signed a partnership agreement with the tennis player Rafa Nadal, considered to the best Spanish athlete of all time. As part of this partnership, Cosentino will develop various promotional and supportive actions together with Nadal.
The first of these actions is the sponsorship of the 'Rafa Nadal Academy by Movistar' – the tennis academy the athlete will soon open in his hometown of Manacor (Mallorca) – to promote the values of sport among youngsters.
Cosentino Danmark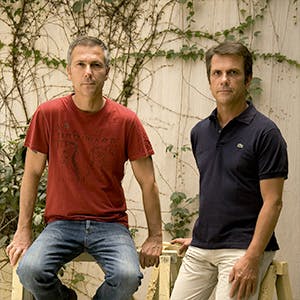 THE CAMPANA BROTHERS
'Campanas for eCosentino' Project
Cosentino participated at the 2010 Milan Furniture Fair with an innovative project in collaboration with the Campana Brothers. These renowned Brazilian designers created a spectacular space with ECO by Cosentino®, the Spanish multinational's recycled surface.
Cosentino Danmark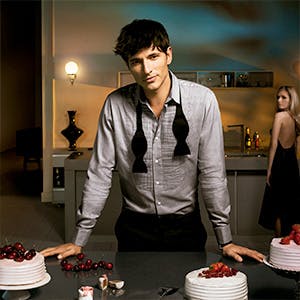 ANDRÉS VELENCOSO
International top model
Starred in a glamorous 2009 ad campaign for Silestone®. Set in a Parisian loft, together with two beautiful models, Silestone®'s ad encompassed and transmitted a feeling of unique authenticity and sophistication.
Cosentino Danmark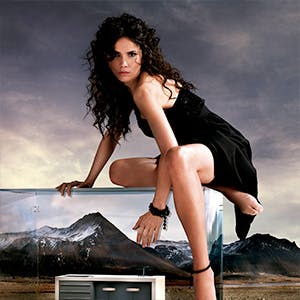 GOYA TOLEDO
Spanish actress
In 2007, the famous Spanish actress Goya Toledo starred in Silestone®'s 'Be Unique' ad campaign. This new, creative as once again reflected this brand's constant and ongoing evolution focusing firmly on the world of design and avant-garde décor.
Cosentino Danmark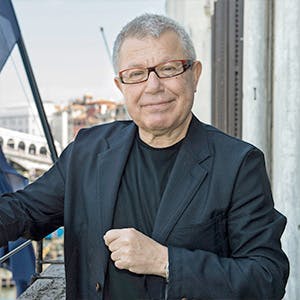 DANIEL LIBESKIND
Renowned architect
In 2013, the 'Beyond The Wall' project, designed by Daniel Libeskind for Cosentino, was shown at Design Week in Milan. 'Beyond The Wall' was an exceptional architectural and design project created with the quartz surface Silestone® in its innovative, matte 'Suede' finish. The result of this collaboration between Cosentino and Libeskind Design was a spectacular polycentric spiral.
In 2014, Daniel Libeskind used the ultra-compact surface Dekton® by Cosentino for his sculpture, exhibited at the Venice Architecture Biennale.
Cosentino Danmark
Silestone was present at the 2010 Cibeles Fashion Week alongside renowned Spanish designer Juan Duyos. Various Silestone® colours were a source of inspiration for this fashion designer from Madrid. The models showed off the 'Colorama' collection, strutting down a spectacular 168 m2 catwalk made of almost three hundred 60 x 60 cm pieces of Silestone®. The beauty of the material together with the beauty of the clothing collection was a perfect fusion and showed another of the product's applications, strengthening the brand's commitment to disciplines related to trends and lifestyle.
Duyos based his 2011 autumn-winter collection on attractive combinations of tertiary colours inspired by Silestone® colours such as Rojo Vital, Unsui, Satori, Azul Enjoy and Magenta Energy.