Thanks to its commitment to and ongoing investment in R&D, Cosentino Group has succeeded in creating technologically advanced products such as Silestone® with bacteriostatic properties, the ultra-compact surface Dekton®, Sensa by Cosentino® granites, and the recycled surface Eco by Cosentino®.
These products provide differential advantages to both architects and professionals in the fields of interior design and construction, as well as to end users.
The Group has its own inter-departmental R&D centre at its headquarters. It also has an active collaboration policy with leading external experts and institutions in the field of design and engineering.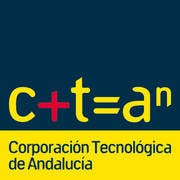 Technological Corporation of Andalusia
As part of its strategic alliance policy, the company is a member of the Technological Corporation of Andalusia and is one of the leading companies represented on the Corporation's Founding Board. The Junta de Andalucía, the region's government, created this institution in 2005 in order to promote stronger R&D ties between universities, businesses and the public sector.
Great achievements
The development of new products is complex and requires a significant investment of both time and resources. This investment has led to the current leading position of Silestone® quartz surfaces, and to the development of new, pioneering materials such as the ultra-compact surface Dekton®, the development of which is the result of an investment of 128 million Euros and 22,000 hours of research.
Andalusia Stone Technology Centre
The company also collaborates and participates actively with the Andalusia Stone Technology Centre (CTAP). The CTAP, created in 2002, is a private foundation and is recognised as a national technology centre and is officially approved by the Spanish Ministry of Science and Innovation.
Comprehensive Management System
Cosentino Group has a comprehensive R&D management system, in place since 2004. This system has steadily evolved since it was set up, following a philosophy of continuous improvement. It is made up of various sections:
A Technological Observatory which aims to detect new emerging technologies in the sector.
The management of ideas and projects, enabling the company to capture ideas from any source such as universities, clients, suppliers, and even employees.
Managing the portfolio of projects by searching for efficient ways to centralise them.